About

GolfLogix
GolfLogix is the

#1 App for Golf!

With millions of downloads on the world's best-selling Smartphones, GolfLogix gives golfers around the globe the best features, the best quality, and the best price!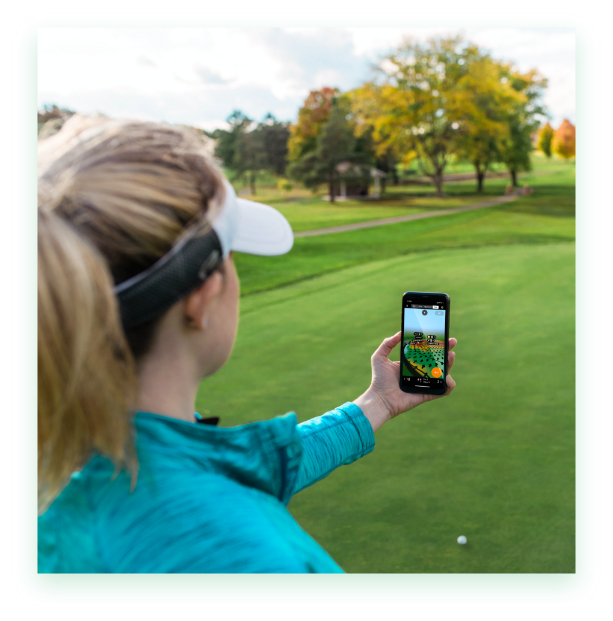 GolfLogix is founded
In 1999, Scott Lambrecht, Todd Kuta and Pete Charleston formed GolfLogix and submitted its original patent on a handheld Golf GPS device.
Garmin Partnership
In 2000, GolfLogix became the exclusive golf partner with GARMIN, the world leader in GPS.
GolfLogix
granted key Golf GPS patent
GolfLogix was granted a key Golf GPS patent using a portable GPS to track, store, and analyze golfer's personal performance statistics and real-world golf equipment performance analysis for manufacturers.
Golf GPS becomes legal in the USA
In 2006, the USGA and R&A ruled that Distance Measuring Devices includes GPS could legally be used in the game of Golf.
GolfLogix launches top selling handheld GPS device
In 2007, GolfLogix runs highly successful Golf Channel TV advertising campaign and becomes one of the top selling GPS devices worldwide.
GolfLogix begin developing Smartphone apps
In 2008, Blackberry and Apple launched their first mobile devices with embedded GPS. Recognizing that golfers will eventually use the GPS on their phones rather than carrying an extra device, GolfLogix ended their relationship with Garmin and went all-in to develop its first Golf GPS apps.
GLX launches first free Golf GPS app
In 2010, GolfLogix was the first company ever to launch a free Golf GPS app and market it nationwide with a multi-million-dollar TV and print ad campaign.
GolfLogix becomes #1 app for golf worldwide
From 2011-2014, GolfLogix became the #1 App for Golf with millions of golfers worldwide downloading the free app and becoming GolfLogix members.
Emigrant Capital acquires majority interest
In 2015, GolfLogix was the first company ever to launch a free Golf GPS app and market it nationwide with a multi-million-dollar TV and print ad campaign.
GolfLogix introduces Putt Breaks
From 2016-2017, GolfLogix started mapping thousands of golf greens in the USA with centimeter accuracy, and at the 2018 PGA Show, GolfLogix launched Putt Breaks, the first company to ever incorporate detailed green reading maps inside an app.
GolfLogix adds Putt Line to app
In 2019, GolfLogix added Putt Line to its app which shows exactly how a golfer's putt will break with an interactive line and aiming target.
GolfLogix launches Green Books
In 2020, GolfLogix launched Green Books for recreational golfers to purchase and legally use the same green reading information that Pros get to use on Tour.
8AM Golf Family
In addition to GolfLogix, other 8AM Golf companies include the Nicklaus Companies (in partnership with Jack Nicklaus); GOLF Magazine and the GOLF.com website; the legendary club maker Miura Golf; True Spec Golf, a brand-agnostic club-fitting company that has fit more than 30,000 golfers worldwide; Club Conex, a global leader in the design and manufacturing of adjustable golf club adapter systems; and Chirp, a recently introduced free-to-play gaming app that lets golfers wager on the outcome of pro golf tournaments, rounds, and shots.

Corporate Headquarters:
GolfLogix, Inc.
4235 N. Marshall Way
Suite 200
Scottsdale, AZ 85251
Phone & Fax:
Toll Free: 877-977-0162
Fax: 480-287-8749